Who we are
As one of the largest plant suppliers in the UK, we pride ourselves on our unrivaled level of customer service. With over 33 years of experience and specialist know-how in the construction industry, we ensure to deliver premium new machinery, quality used machines, and a dedicated aftersales service.
We specialise in our manufacturers including Kubota, BOMAG, Thwaites, Merlo, Atlas Copco and Epiroc so you can rely on us for our expert knowledge.
Our Manufacturers
We work with market-leading brands and offer superior products for the construction industry. No matter what the job is, we have you covered.
Explore our manufacturers and learn about the premium products we can offer you.
What we offer
With over 33 years of experience in the construction industry, we have streamlined our offerings and can ensure that all your construction equipment needs are covered. Whether you work in plant and tool hire, house building, groundworks and civil engineering, landscaping, utilities or any other construction industry sector, you can count on us.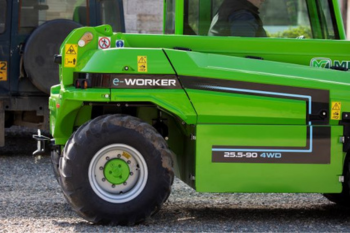 New Plant Sales
Working with the best manufacturers for a wide range of construction machinery including excavators, dumpers, telehandlers, compaction equipment, compressors and all types of breakers, we have specialist Sales Managers on hand to guide you.
Used Plant Sales
Used equipment is becoming more and more popular, take a look at the machines we currently have in stock. Be sure to be quick though as machinery never hangs around for long!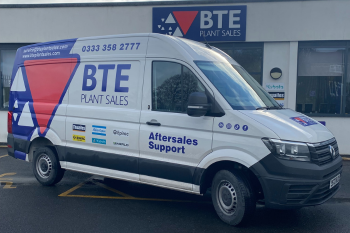 Aftersales
Our Aftersales Team are always on hand to help. We have knowledgeable Parts Technicians and fully trained engineers onsite and on the road to ensure we keep your machinery's downtime to a minimum.


Why choose BTE?
As one of the largest, independent and family-run plant suppliers in the UK, we pride ourselves on our levels of expertise. We have been in the construction industry for over 33 years and have developed a wealth of knowledge across all departments including sales, parts, and service.
We work with premium construction machinery brands that are all leaders in their sectors and utilise cutting-edge technologies for their innovative products. Whether you are looking for new machinery, quality used equipment or parts and servicing, we can cater for all you plant requirements.
What's more, we have extensive experience working with plant and tool hire, house builders, groundworkers, civil engineers, landscapers, utilities and so many other sectors of the construction industry. We understand your pain points and can help offer solutions.
Don't just take our word for it though – have a look what our customers have to say.
BTE Plant Sales have been a long-term trusted supplier of Bullimore Plant Hire, delivering an exceptional service year on year.
Chris Bullimore | Bullimore Plant Hire
BTE offer a great range of machinery and we have always been more than happy with their customer service. I have dealt with Dean for around 10 years and have a great working relationship with him.
Daryl Turner | Daniel Charles
Dean has helped our business grow by assisting with our new machine purchases over the years, he has always made sure he tailors our deals to suite our business. He has always been very proactive and efficient with all of our enquiries and orders.
James Chambers | Plant-Fit

BTE's unparalleled understanding of the construction plant market and specifically our requirements, has made them our trusted partner for almost 30 years. Their expertise, flexibility and attention to detail ensure they consistently deliver on their promise of delivering outstanding results. We look forward to continuing our relationship with BTE and are confident that they will support us with innovation, supply and maintenance of our fleet going forward.
Paul Smith | Vp plc, Brandon Hire Station

Since buying my first new excavator from Joe, I have purchased numerous Kubota's and Thwaites off of BTE.
The Kubota is unbeatable in the hire industry due to its reliability and simplicity for the user, backed up with Joe and BTE's excellent service there is no reason to look elsewhere.
Joe has helped me to grow the fleet with expert knowledge of the machinery and at competitive prices which is why I have stuck with BTE. The company as a whole is well organised and can't do enough to help even when there have been issues, we have worked together with the staff at Leyland and they have been rectified easily and quickly.
Sam Major | I & S Major lt

Parts/ Service
Both teams have been invaluable over the years, the knowledge and help they have given has helped our service team get our machines back up and running as quickly as possible. Help with wiring diagrams, updates on breakdowns, offers and help with parts cost have also been a massive part in great customer service.
James Chambers | Plant-Fit Ltd
News & Insights
Catch up with all our latest news and developments.