In the construction and demolition industries, having the right tools at your disposal can make all the difference. When it comes to breaking through tough materials with efficiency and precision, the Atlas Copco Cobra Petrol Breakers stand tall as industry-leading equipment.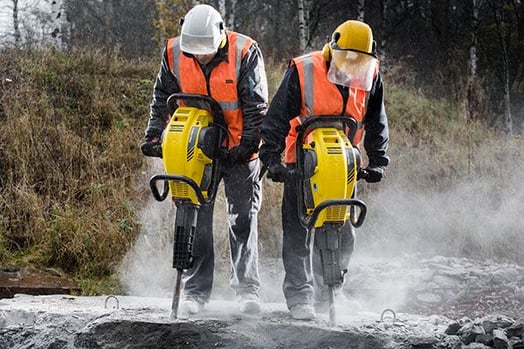 In this blog post, we will delve into the main features of these remarkable breakers, designed to simplify your construction tasks while ensuring maximum productivity. So, let's explore the power, portability, versatility, and other key attributes that make the Atlas Copco Cobra Petrol Breakers a game-changer in the field.
Unleash the Power:
The first aspect that sets the Cobra breakers apart is their incredible power. Built to tackle even the most robust materials, these breakers deliver an impressive force that will leave no obstacle standing in your way. Whether you need to demolish concrete structures, break up asphalt, or undertake other challenging tasks, the Cobra breakers provide the necessary strength to get the job done efficiently and effectively.
Embrace Portability:
When it comes to construction equipment, portability plays a vital role in enhancing productivity. The Cobra breakers have been engineered with convenience in mind. These tools are lightweight and easy to handle, enabling you to move around effortlessly on your job site. With their ergonomic design and user-friendly features, you can work for longer periods without experiencing unnecessary strain or fatigue.
Embrace Versatility:
One of the standout qualities of the Atlas Copco Cobra Petrol Breakers is their versatility. These tools have been engineered to adapt to a wide range of construction applications. Whether you're working on demolition projects, railway maintenance, or any other construction task that requires breaking through tough materials, the Cobra breakers are your trusted companions. Their versatility allows you to switch between tasks with ease, eliminating the need for multiple specialized tools.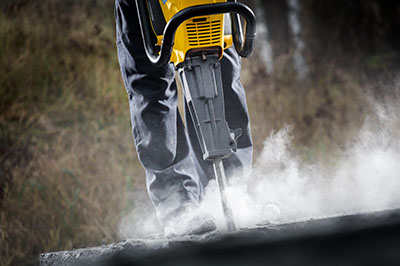 Reduce Vibration, Increase Comfort:
Operating breakers can be physically demanding, particularly when it comes to vibration. However, the Cobra breakers prioritise operator comfort and safety. These breakers are equipped with advanced vibration dampening technology to minimise vibration levels, ensuring a more comfortable and ergonomic experience for the operator. By reducing vibration, the Cobra breakers contribute to less fatigue, allowing operators to work for longer periods without compromising their health or productivity.
Easy Maintenance for Uninterrupted Workflow:
In the world of construction, downtime is costly. The Cobra breakers have been designed for easy maintenance and swift repairs, ensuring minimal interruptions to your workflow. By prioritising user-friendly servicing and repair procedures, these breakers enable you to keep your equipment in optimal condition, reducing the risk of unexpected breakdowns and maximizing productivity on the job site.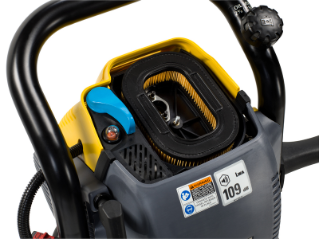 The Atlas Copco Cobra Petrol Breakers have redefined the standards for breaking and demolition equipment. With their remarkable power, portability, versatility, low vibration, dust control features, and easy maintenance, these breakers empower construction professionals to tackle even the toughest tasks with confidence and efficiency. So, unlock the power of the Atlas Copco Cobra Petrol Breakers and experience a new level of performance in your construction projects.
What Model Do You Need?
There are four main Cobra breakers in the range, each slightly adapted for various applications:
Cobra PROe
The ranges' heavy hitter - the Cobra PROe delivers enough impact energy to handle silica-rich rocks and reinforced concrete. Despite being a petrol breaker, it offers the same power-to-weight ratio as many pneumatic and hydraulic breakers but you also have the freedom of movement!
Cobra PROi
The PROi may look and feel the same as the PROe and to the naked eye it is - however the PROi is a fuel-injected petrol breaker. This allows you to use it in all weather conditions and even at high altitudes.
Cobra TTe
This model is specifically adapted for railway applications and in particular, designed for optimum tie tamping. It has a high enough impact energy to push the ballast back under ties and yet is low enough to prevent the ballast from being pulverised.
Cobra Combi
This is a fully autonomous drill that has a simple switch to double as an all-round breaker for those lighter material jobs. This versatile breaker can drill up to 6 meters in solid granite as it has a built-in air flushing device.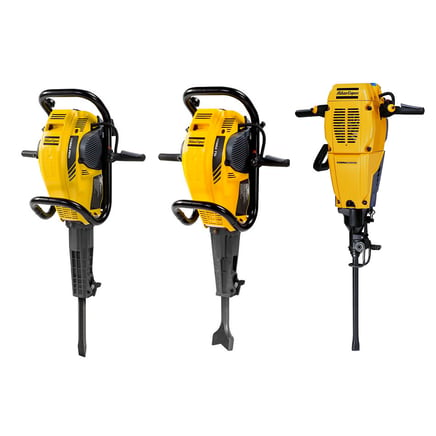 Want to know which model is the best for your job requirements?
Download the Cobra brochure or get in touch with our product specialists today.
Atlas Copco Cobra Petrol Breaker Brochure
Remember to sign up to our newsletter and connect with us on LinkedIn to stay updated with the latest developments in construction equipment and explore more tools that can enhance your productivity and success.