Kubota has officially launched a new app to support end users and operators on-site.
Physical copies of excavator operator manuals are like gold dust at the best of times. They may be in great condition for the first few weeks of having a new machine but after this are usually covered in dirt, oil, or just generally misplaced.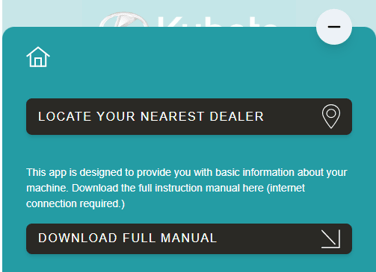 It is always when you need one most that it is nowhere to be found! Instead of having to ring the office and wait for one to be found, you can now have it at your fingertips, on your phone, in an instant.
Kubota Onsite
Kubota have developed the Kubota Onsite app specifically designed to help you, the end user by putting everything you need in one place. Whilst you can download the full Operators Manual if you wish, Kubota has put the most important and frequently needed guides at the top of every machine page.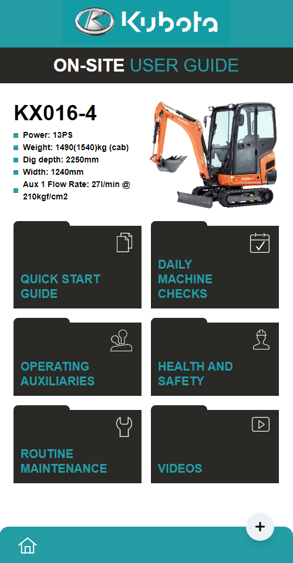 Including quick start guides, daily machine checks, and routine maintenance to name a few, all you need is on the app. Additionally, if you are fairly new to the Kubota excavator range or just need a quick refresh, you can watch videos to get you reacquainted in no time.
Health and Safety
For the majority of construction sites, health and safety is a top priority.
As a plant operator with the Kubota Onsite app, you can access the latest health and safety advice. Whether it is before you start work or during operation, the app will give you a comprehensive guide about different aspects of H&S including excavator hazards, controlling risks, and machine maintenance.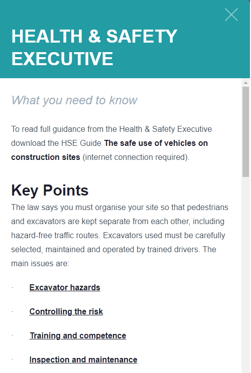 The Benefits
Not only will you find the information you need whilst never leaving the cab, but you can also decrease the downtime of your machine. By completing daily machine checks and routine maintenance checks you can keep the excavator in tip-top condition.
Additionally, if a warning light does appear, there is help as to what it means and how you can get help.
All the Kubota excavators will now have a QR code sticker in the window so give it a scan the next time your in a machine!
You can also access the app here:
Take a look and let us know what you think!